We all try to go through work the "smart" way. Always striving to find the simplest way to enjoy the fruits of life while getting our work done quickly and efficiently.
With the right tools in place, you can work smarter without breaking the bank. For auto repair and tire shop owners, this tool is a marketing and loyalty platform that integrates with your existing system.
Finally, there's a marketing and loyalty platform for auto repair and tire shops that works seamlessly within your current systems. BAYiQ's seamless integration is designed to connect every step of the marketing and loyalty process, all while increasing your efficiency and profitability.
The BAYiQ Advantage
Creating loyal customers for life is now easier than ever with BAYiQ's marketing and rewards platform and integrations with:
No more jumping from one system to another. Easily access all critical marketing & operational functions in one powerful, automated platform, with a dashboard displaying data in real time. Automatically add existing and new customers to your loyalty program, proven to drive an increase in shop visit spend and overall revenue.
Increase customer visits and value by notifying them of rebates and promotions via social media, web, text, and email with BAYiQ's centralized promotion management system.
BAYiQ will help put your auto shop on the map with an awesome reputation. With this platform, you'll be able to strengthen your relationships with both new and existing customers and start a successful loyalty program today.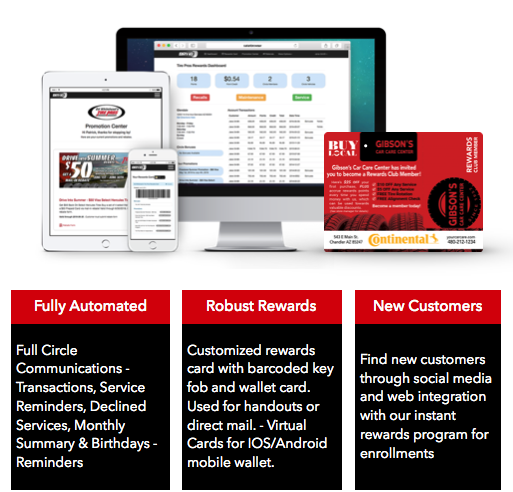 Fully Developed API to integrate and customize to your heart's desire

Cloud Based software to easily access from any device

Permission Based accounts to set your permissions and access how you'd like

POS/CRM Integrations to avoid interrupting your current workflows

Enterprise-Level Reporting to see the numbers that matter and make more informed decisions

Scalable 5000+ Locations so we can grow with you!
BAYiQ - Making Your Software Work for You
While we integrate with virtually all systems, we've already developed comprehensive built-in integrations with a number of platforms. Getting started is nearly as simple as 'flipping the switch'.
Growing a successful shop - so you can retire some day - just got WAY easier.
Select your system here to learn how BAYiQ's deep and comprehensive integration will make growing a successful shop a breeze.